_ -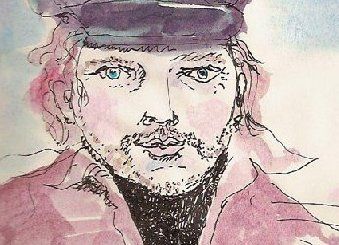 Welcome to my new video page!
Thanks to YouTube, there are now quite a few videos of musical projects I've been involved with over the years, so this is a place to group them all together, and add more as they become available. It's really fun to see some of this stuff again!

These videos span about a 25 year period. Rare Silk from 1986, Solas from 2002, Vassar Clements in 2005, Sara Milonovich and Daisycutter in 2011 and Ireland-The Show in 2013.

It may take a few seconds for all these thumbnails to load. Scroll down to watch any of these clips from this page.
Acoustic/Electronica Trance! A clip from the BRIC Media TV special Brooklyn Chill Out Pop-up Drum Trance - Steve Holloway, 2014
  Percussion Jam and Drum Solo - Rare Silk, 1986
Video Demo - Some short clips from Riverdance, Solas, and Suede

Vassar Clements, in Bob Harris' recording studio, New Jersey, 2005
A short tutorial on jazz drumming, hosted by George Marriner Maull of the the Discovery Orchestra

Sara Milonovich and Daisycutter, New York City, 2011
  Freedom Jazz Dance - Rare Silk, 1986
  An Irish session with some friends, Brooklyn 2010
  Oops! - Rare Silk, 1986
Here's some recently discovered video footage of Solas on the CBS Saturday Early Morning Show, taped March 16, 2002.   
A little solo on the "mondokit", Brooklyn NY, 2000
One of my favorite studio recordings of all time! Seamus Egan, Sigma Sound Studio, Philadelphia, 1996 (Audio Only)
Crosstown Traffic "Birds" - 1996
Illustration by Tracey Berglund